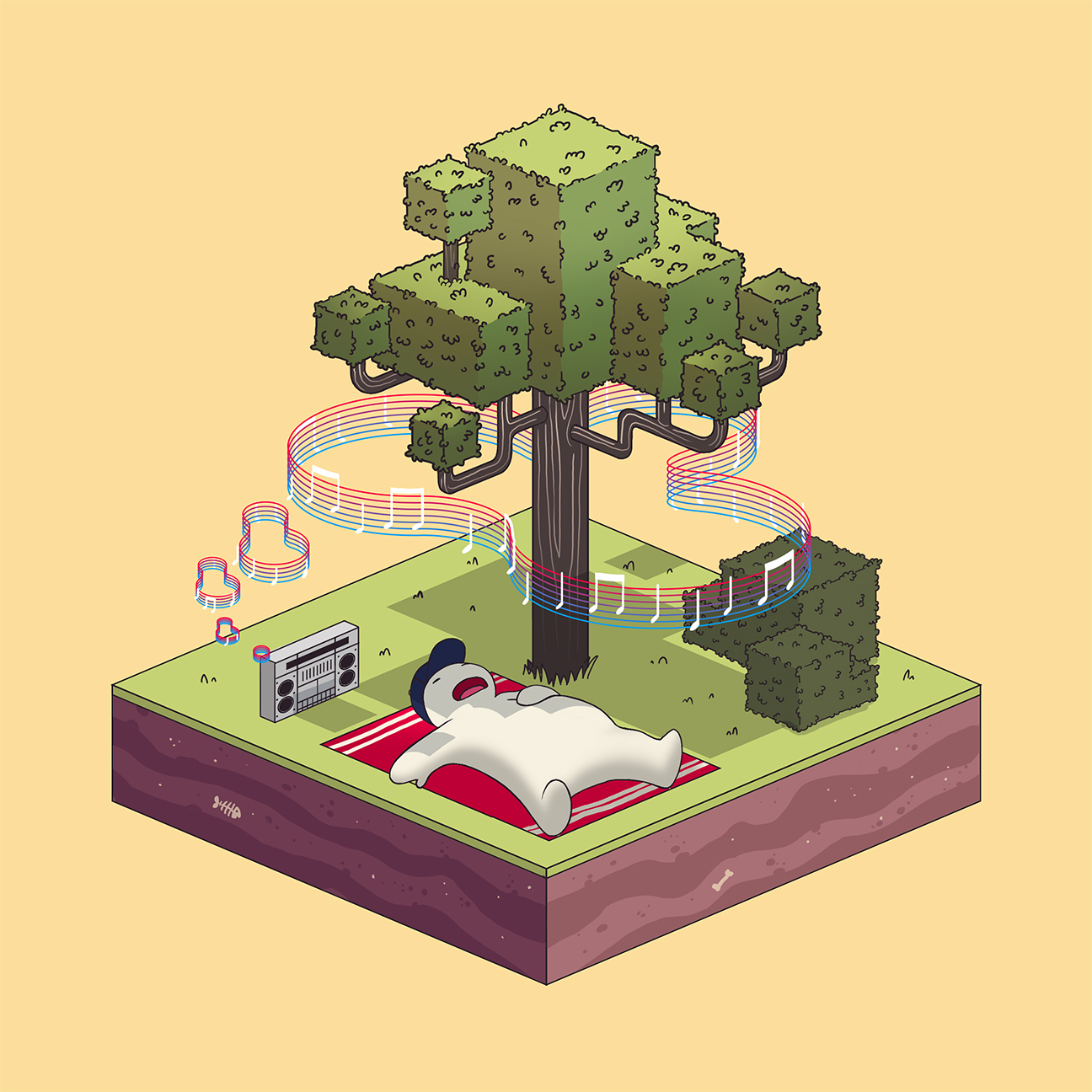 I really enjoy listening to music – One of my many joys in life. And it's even better when you have musicians for friends, who make great music. This is very much the case with my good friend, Frank Eliesa (also known as KEYS). I approached him about making artwork for his EP which he was working on, and he gladly took me up on my offer.
It was a simple brief: Artwork had to reflect the tone of the music (key word being chilled out), and it had to look good at 600 x 600 because it was an online only release.
Working at such a small format does come with difficulties. But thankfully; simple, clean and minimalism won on this occasion as Frank is a fan of all three as well as chilling out in Parks.