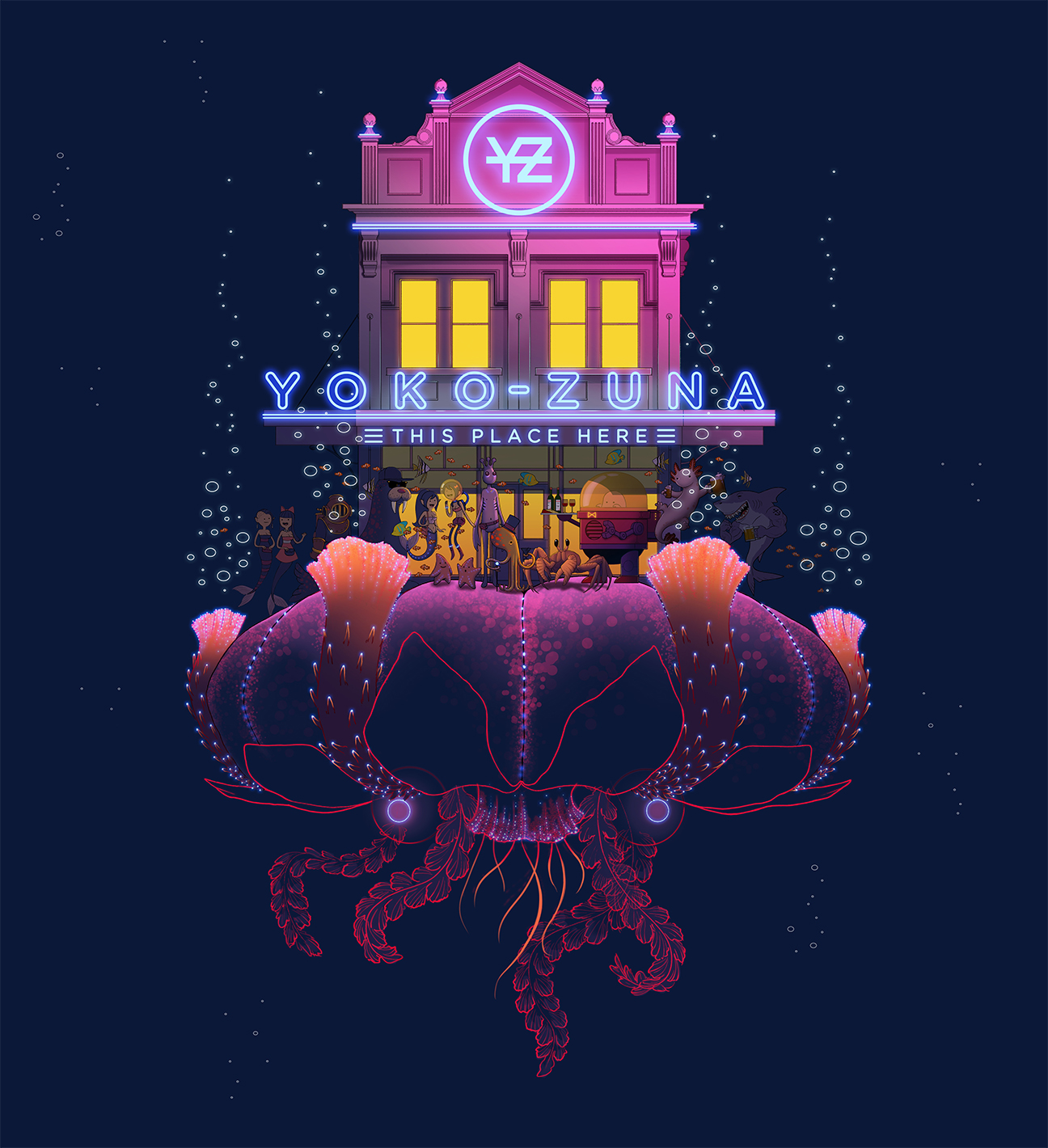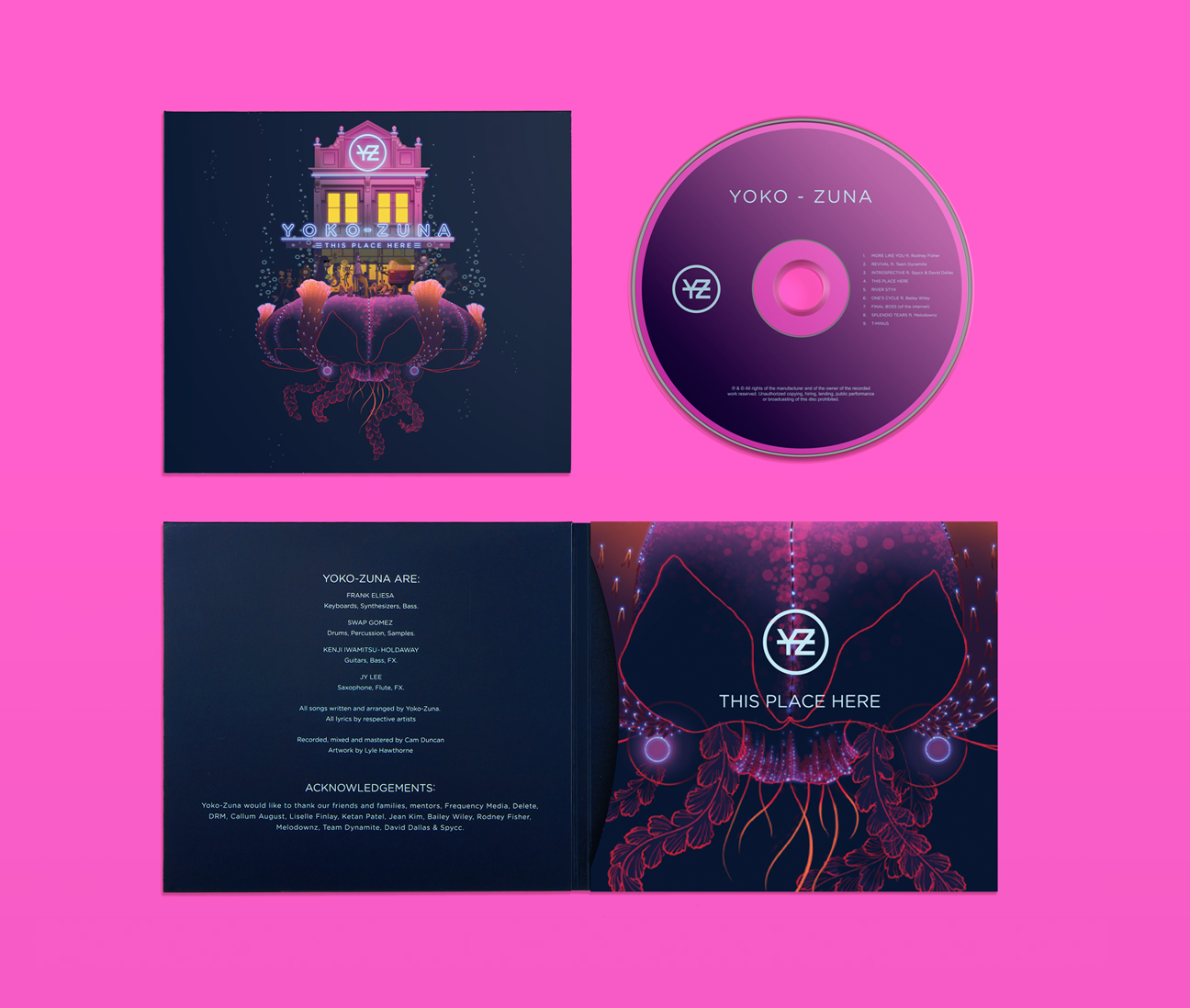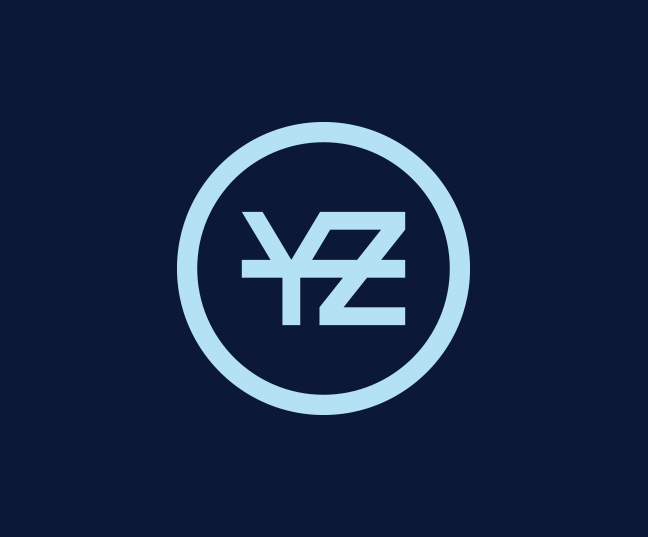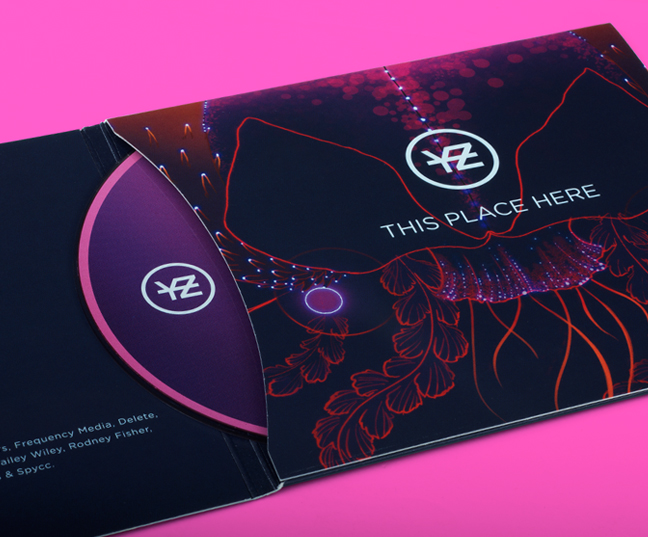 This Place Here", is the debut studio album made by a four piece electronic, progressive, hip hop act from Auckland known as Yoko-Zuna.
All four members of the group are set musicians, and have played for many famous bands and musicians in New Zealand. So upon deciding to embark on their own endeavour the band felt the need to make a strong impact for their debut release.
Putting their best foot forward, the Album took one year to produce and features several talented vocalists such as David Dallas, Spycc, Team Dynamite and Bailey Wiley.
When the band first approached me about creating the illustration for the cover, they really only had a few specific requirements.
They wanted an illustration which was surreal, colourful and reflected the energy of their unique sound and performance. Other than these few requirements, it was a very open ended brief.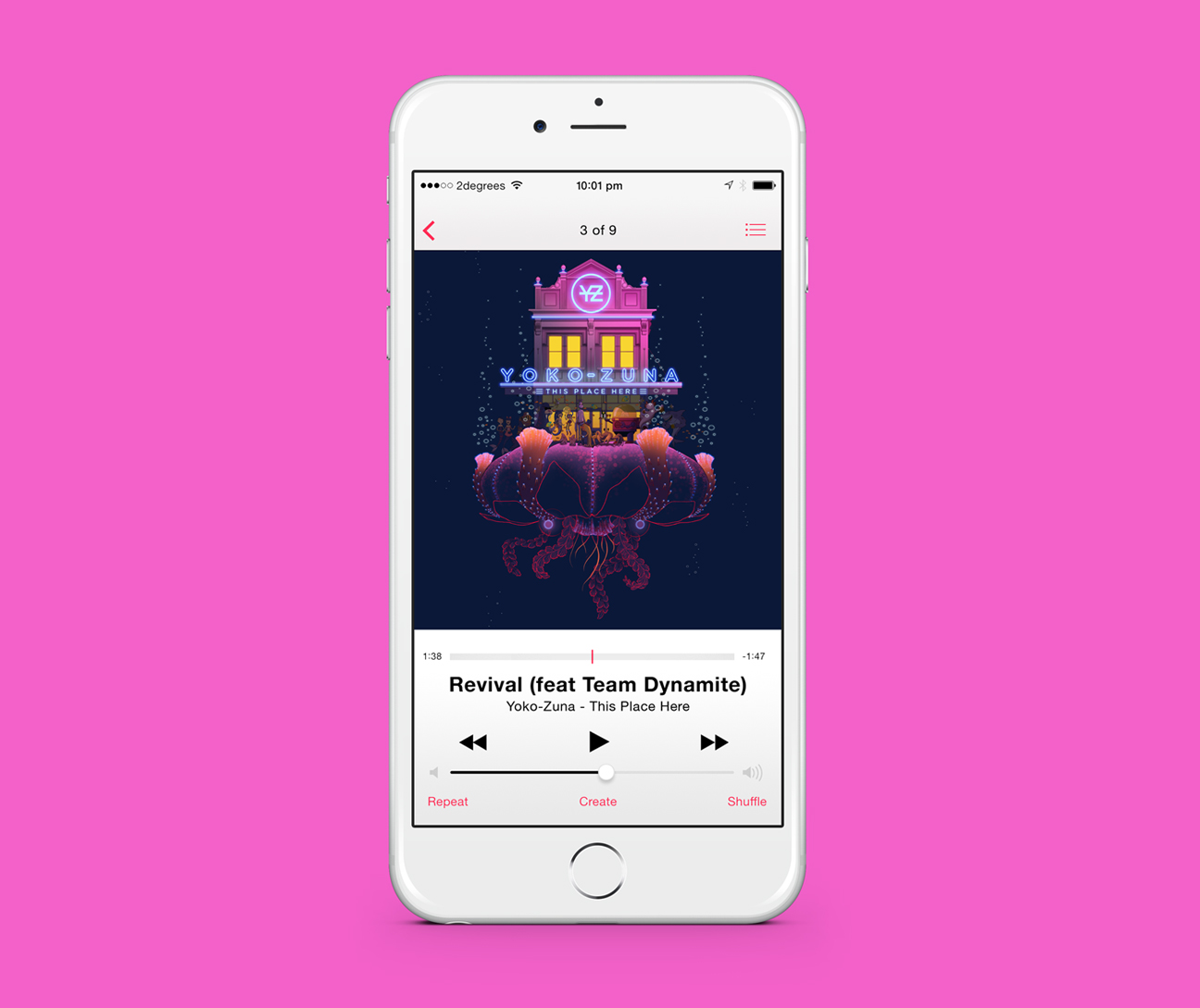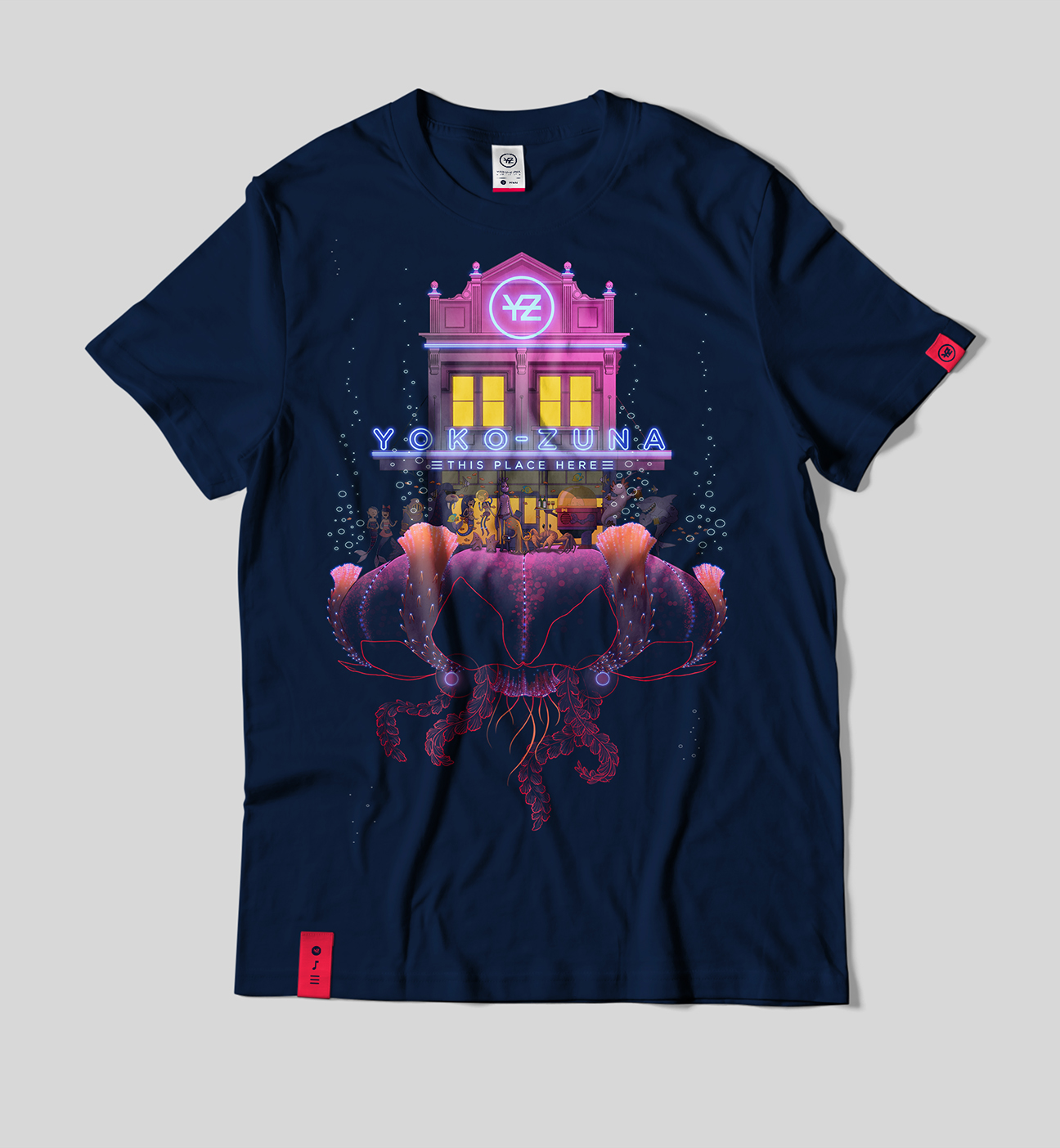 In order to establish an art direction, I took it upon myself to get to know the band members and understand them as individuals. – In doing so, I hoped to find a common interest amongst the them to use as a foundation to conceptualise.
So after a few hang out sessions with the band, I found they all had an equal love for cartoons such as Adventure Time, Rick & Morty, and The Regular Show.
The big appeal of these show's to the band members was the surreal stories and worlds which these fictional characters inhabited. And many times they expressed their enthusiasm for me to create something of this nature.
The final result is a visually rich image which is a colourful, and surreal night out with an eclectic crowd at an underwater night club (which happens to be on a giant Jelly fish).